XD Wheels
XD820 Grenade
/ Satin Black
5 Lug
DETAILS

Pull the pin and let it fly. The Grenade is primed to completely set off your ride. This split eight-spoke mesh design has a powerful, yet a respectable style that is both race and street inspired. One-piece construction means it can take everything the Grenade dishes out.
Features:
- Split eight-spoke mesh
- XD Cap
- Modern concave multi-spoke mesh design

Available in Sizes:
16x7., 17x8.5, 17x9., 18x8., 18x9., 20x9., 20x10., 20x12., 22x9.5, 22x10., 22x12.
Price Range:
Call For Price

Add To Cart
Request a Quote
Related Items
Black Lug Kit - $50.00

Chrome Lug Kit - $50.00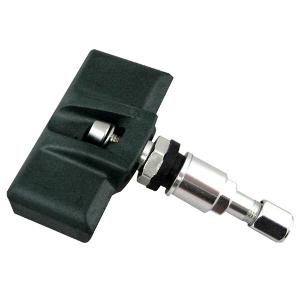 4pk TPMS Sensors - $256.00
Technical Specifications
| Part Number | Size | BP 1 | BP 2 | Offset | Bore | Load | Weight | Finish | Price |
| --- | --- | --- | --- | --- | --- | --- | --- | --- | --- |
| XD82078550700 | 17x8.50 | 5x127 | | 0 | 78.30 | 2500 | 35.00 | SATIN BLACK | $279.00(ea) |
| XD82078568700 | 17x8.50 | 6x139.7 | | 0 | 106.25 | 2500 | 35.00 | SATIN BLACK | $279.00(ea) |
| XD82079068712N | 17x9 | 6x139.7 | | -12 | 106.25 | 2500 | 31.00 | SATIN BLACK | $279.00(ea) |
| Part Number | Size | BP 1 | BP 2 | Offset | Bore | Load | Weight | Finish | Price |
| --- | --- | --- | --- | --- | --- | --- | --- | --- | --- |
| XD82088050738 | 18x8 | 5x127 | | 38 | 78.30 | 3200 | 34.00 | SATIN BLACK | $280.00(ea) |
| XD82089050712N | 18x9 | 5x127 | | -12 | 78.10 | 2500 | 37.00 | SATIN BLACK | Call For Price |
| XD82089050712NUS | 18x9 | 5x127 | | -12 | 78.30 | 2500 | 37.00 | SATIN BLACK | $287.00(ea) |
| XD82089050718US | 18x9 | 5x127 | | 18 | 78.10 | 2500 | 37.00 | SATIN BLACK | $287.00(ea) |
| XD82089058718US | 18x9 | 5X150 | | 18 | 110.10 | 2500 | 37.00 | SATIN BLACK | $287.00(ea) |
| XD82089063712NUS | 18x9 | 6x135 | | -12 | 87.10 | 2500 | 37.00 | SATIN BLACK | $286.00(ea) |
| XD82089063718US | 18x9 | 6X135 | | 18 | 87.10 | 2500 | 37.00 | SATIN BLACK | $286.00(ea) |
| XD82089068712NUS | 18x9 | 6x139.7 | | -12 | 106.25 | 2500 | 37.00 | SATIN BLACK | $281.00(ea) |
| XD82089068718US | 18x9 | 6x139.7 | | 18 | 106.10 | 2500 | 37.00 | SATIN BLACK | $287.00(ea) |
| XD82089077718US | 18x9 | 6X120 | | 18 | 72.56 | 2500 | 37.00 | SATIN BLACK | $287.00(ea) |
| XD82089080712NUS | 18x9 | 8x165.1 | | -12 | 125.50 | 3640 | 37.00 | SATIN BLACK | $287.00(ea) |
| XD82089080718 | 18x9 | 8x165.1 | | 18 | 125.50 | 3640 | 33.00 | SATIN BLACK | $287.00(ea) |
| XD82089087712N | 18x9 | 8x170 | | -12 | 125.50 | 3640 | 33.00 | SATIN BLACK | $286.00(ea) |
| XD82089087718 | 18x9 | 8x170 | | 18 | 125.50 | 3640 | 33.00 | SATIN BLACK | $286.00(ea) |
| XD82089088718 | 18x9 | 8x180 | | 18 | 124.20 | 3640 | 33.00 | SATIN BLACK | $287.00(ea) |
| Part Number | Size | BP 1 | BP 2 | Offset | Bore | Load | Weight | Finish | Price |
| --- | --- | --- | --- | --- | --- | --- | --- | --- | --- |
| XD82029050700 | 20x9 | 5x127 | | 0 | 78.10 | 2500 | 41.00 | SATIN BLACK | Call For Price |
| XD82029050700US | 20x9 | 5x127 | | 0 | 78.30 | 2500 | 42.00 | SATIN BLACK | $353.00(ea) |
| XD82029055700 | 20x9 | 5x139.7 | | 0 | 108.00 | 2500 | 41.00 | SATIN BLACK | Call For Price |
| XD82029055700US | 20x9 | 5x139.7 | | 0 | 108.00 | 2500 | 42.00 | SATIN BLACK | $353.00(ea) |
| XD82029055718US | 20x9 | 5x139.7 | | 18 | 108.00 | 2500 | 41.00 | SATIN BLACK | $353.00(ea) |
| XD82029058700 | 20x9 | 5x150 | | 0 | 110.50 | 2500 | 37.00 | SATIN BLACK | $353.00(ea) |
| XD82029058700US | 20x9 | 5x150 | | 0 | 110.50 | 2500 | 42.00 | SATIN BLACK | $353.00(ea) |
| XD82029058725US | 20x9 | 5X150 | | 25 | 110.10 | 2500 | 41.00 | SATIN BLACK | $353.00(ea) |
| XD82029063700US | 20x9 | 6x135 | | 0 | 87.10 | 2500 | 42.00 | SATIN BLACK | $353.00(ea) |
| XD82029063718 | 20x9 | 6X135 | | 18 | 87.10 | 2500 | 41.00 | SATIN BLACK | Call For Price |
| XD82029063718US | 20x9 | 6X135 | | 18 | 87.10 | 2500 | 41.00 | SATIN BLACK | $353.00(ea) |
| XD82029068700 | 20x9 | 6x139.7 | | 0 | 106.25 | 2500 | 37.00 | SATIN BLACK | $353.00(ea) |
| XD82029068700US | 20x9 | 6x139.7 | | 0 | 106.25 | 2500 | 42.00 | SATIN BLACK | $353.00(ea) |
| XD82029068718US | 20x9 | 6x139.7 | | 18 | 106.10 | 2500 | 41.00 | SATIN BLACK | $353.00(ea) |
| XD82029077718US | 20x9 | 6X120 | | 18 | 72.56 | 2500 | 41.00 | SATIN BLACK | $353.00(ea) |
| XD82029080700US | 20x9 | 8x165.1 | | 0 | 125.50 | 3640 | 42.00 | SATIN BLACK | $353.00(ea) |
| XD82029087718US | 20x9 | 8X170 | | 18 | 125.10 | 3640 | 41.00 | SATIN BLACK | $353.00(ea) |
| XD82021050724N | 20x10 | 5x127 | | -24 | 78.30 | 2500 | 41.00 | SATIN BLACK | $402.00(ea) |
| XD82021050724NUS | 20x10 | 5x127 | | -24 | 78.30 | 2500 | 46.00 | SATIN BLACK | $403.00(ea) |
| XD82021055724N | 20x10 | 5x139.7 | | -24 | 108.00 | 2500 | 46.00 | SATIN BLACK | Call For Price |
| XD82021055724NUS | 20x10 | 5x139.7 | | -24 | 108.00 | 2500 | 46.00 | SATIN BLACK | $402.00(ea) |
| XD82021058724N | 20x10 | 5x150 | | -24 | 110.50 | 2500 | 41.00 | SATIN BLACK | $402.00(ea) |
| XD82021063724NUS | 20x10 | 6x135 | | -24 | 87.10 | 2500 | 46.00 | SATIN BLACK | $402.00(ea) |
| XD82021068724N | 20x10 | 6x139.7 | | -24 | 106.25 | 2500 | 41.00 | SATIN BLACK | $402.00(ea) |
| XD82021068724NUS | 20x10 | 6x139.7 | | -24 | 106.25 | 2500 | 46.00 | SATIN BLACK | $402.00(ea) |
| XD82021080724N | 20x10 | 8x165.1 | | -24 | 125.50 | 3640 | 41.00 | SATIN BLACK | $402.00(ea) |
| XD82021080724NUS | 20x10 | 8x165.1 | | -24 | 125.50 | 3640 | 46.00 | SATIN BLACK | $402.00(ea) |
| XD82021087724NUS | 20x10 | 8x170 | | -24 | 125.50 | 3640 | 46.00 | SATIN BLACK | $402.00(ea) |
| XD82021250744N | 20x12 | 5x127 | | -44 | 78.30 | 2500 | 45.00 | SATIN BLACK | $436.00(ea) |
| XD82021268744N | 20x12 | 6x139.7 | | -44 | 106.25 | 2500 | 45.00 | SATIN BLACK | $436.00(ea) |
| XD82021280744N | 20x12 | 8x165.1 | | -44 | 125.50 | 3640 | 45.00 | SATIN BLACK | $436.00(ea) |
| XD82021287744N | 20x12 | 8x170 | | -44 | 125.50 | 3640 | 45.00 | SATIN BLACK | $436.00(ea) |